Each week is broken down into five short invitations to mold your Canvas course: You'll have one for each day of the work week, and most take only 10 or less minutes to complete. At the end of the month, you'll be on your way to a better Canvas experience for you and your students.
Here's a look at what to expect: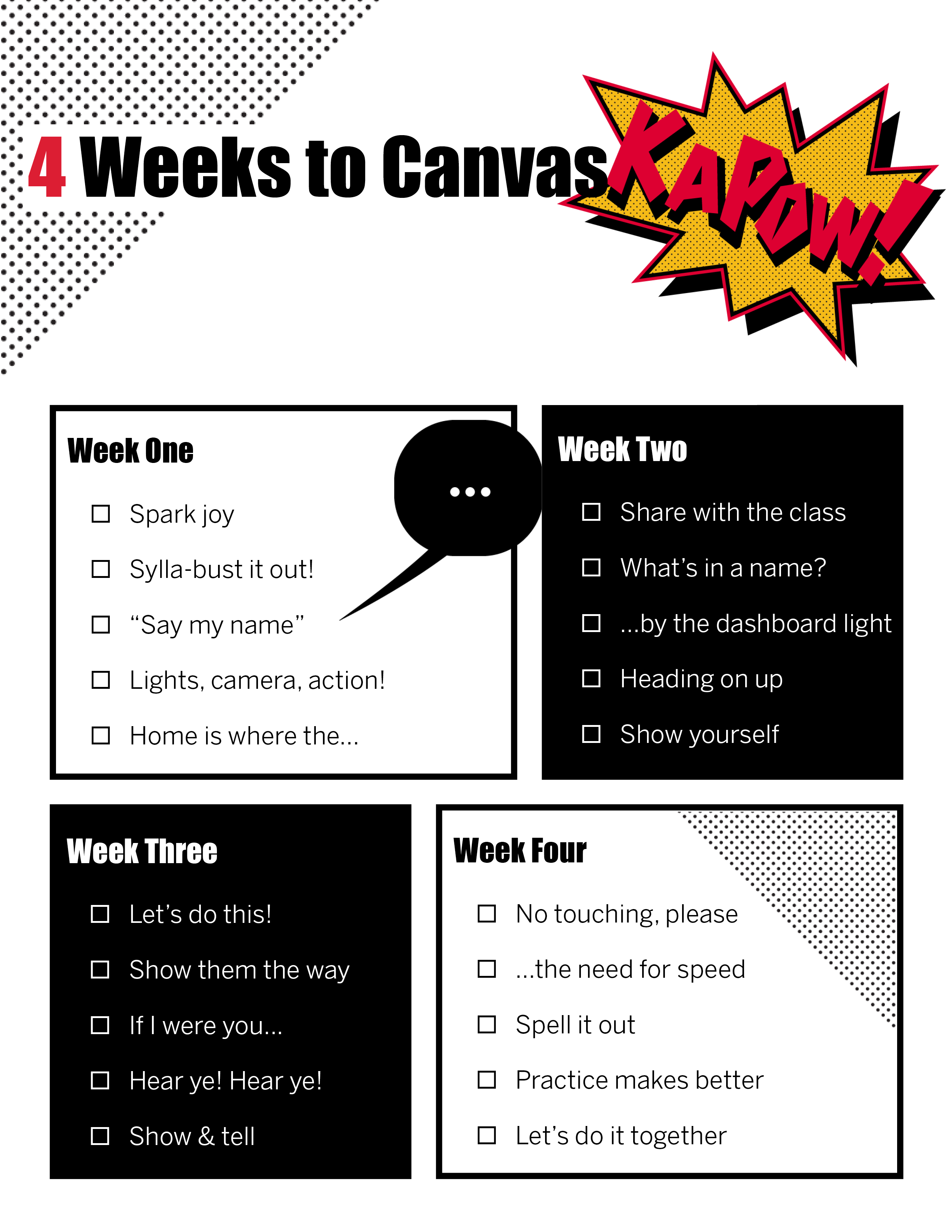 Ready to get started? Check out the Pressbook.